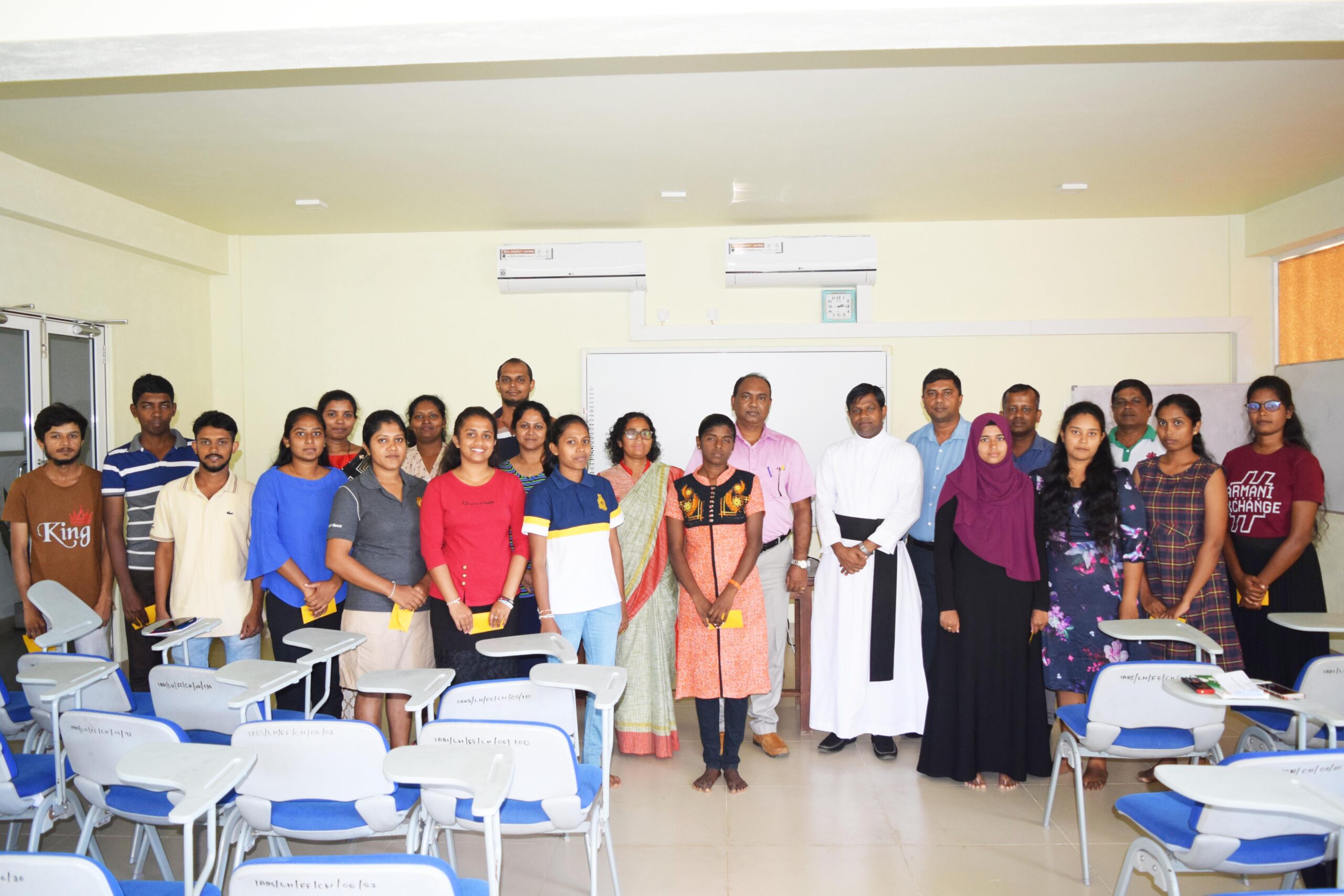 Financial Scholarships to UCIARS students by CARITAS SED Galle
CARITAS SED Galle is registered as a charitable organization working under the commission of the catholic Bishops' conference of Sri Lanka.
Under a present project "Addressing causes for poverty and ensuring food security for farming communities" (Food security project), they have established several home gardens in the Matara, Galle and Hambantota districts in order to reduce poverty level and malnutrition of farmer families and to ensure food security and provide nutritionally balanced diets to children.
Recently, CARITAS SED Galle made arrangements to link farmers who maintain home gardens with undergraduate students of UCIARS. As a part of this programme, 12 selected students got the chance to receive a financial scholarship an amount of 2500/- per month continuously for a period of six month.
The recipients of these scholarships are students who have currently involving in farm practice course required financial needs. CARITAS SED Galle recognizes that, these students face financial barriers when pursuing higher education, and they hope that these scholarships will help alleviate some of the financial burdens.
"EDUCATION IS SUCH AN IMPORTANT TOOL FOR EMPOWERMENT AND BELIEVE THAT EVERY STUDENT SHOULD HAVE THE OPPORTUNITY TO PURSUE THEIR DREAMS."
The students who received these scholarships expressed their gratitude and appreciation for the support. This scholarship will make a difference in the education of these students. CARITAS SED Galle has a long history of supporting novel initiatives in the local community. The education is key to breaking the cycle of poverty and creating a brighter future for all. Overall, the financial scholarships provided by CARITAS SED Galle are a testament to their commitment to education and their belief in the potential of local students.
UCIARS is extending the heartful of thanking in making collaborations with us and expected to extend this in the future too.