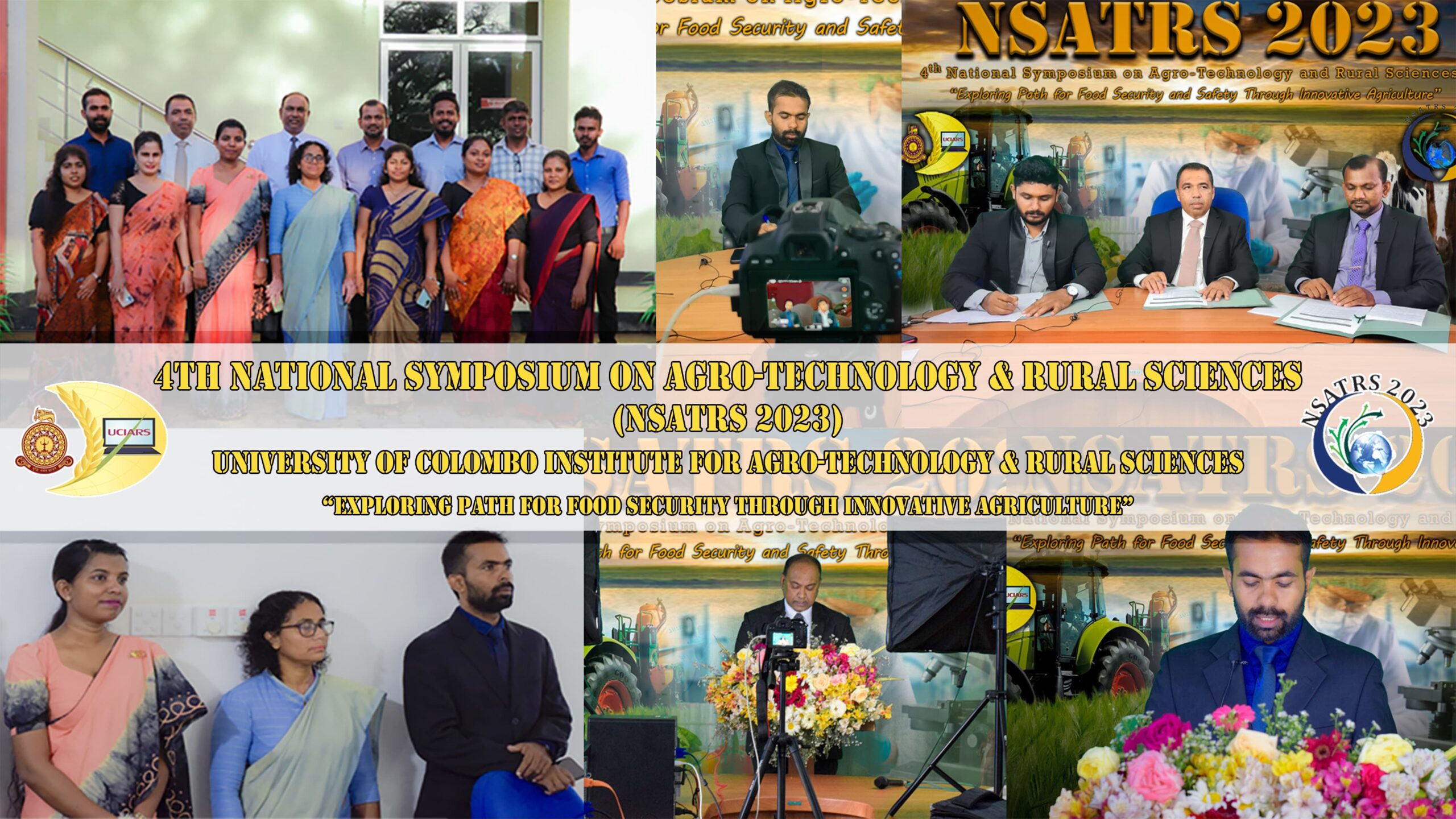 4th National Symposium on Agro-Technology and Rural Sciences (NSATRS) 2023 Virtual Symposium
The fourth National Symposium of the UCIARS, NSATRS-2023, was held on 28th June 2023 as a Virtual symposium on the theme of "EXPLORING PATH FOR FOOD SECURITY AND SAFETY THROUGH INNOVATIVE AGRICULTURE." The objective of the symposium was to bring together academics, researchers, and professionals from diverse subject areas to promote new horizons that foster enhanced agricultural performance through clean and smart agricultural concepts, ensuring global food security and rural development.
The symposium featured forty-two research articles published in the proceedings of NSATRS-2023. Senior Professor H.D. Karunaratne, the Vice Chancellor of the University of Colombo, graced the event as the Chief Guest of NSATRS 2023. The distinguished keynote speakers for NSATRS 2023 were Professor Buddhi Marambe from the Department of Crop Science, Faculty of Agriculture, University of Peradeniya, and Professor Rajeev Bhat, Professor & Chair Holder, ERA-Chair in VALORTECH, Estonian University of Life Sciences (EMU), Estonia, European Union.